This year, Skymail celebrates its 25th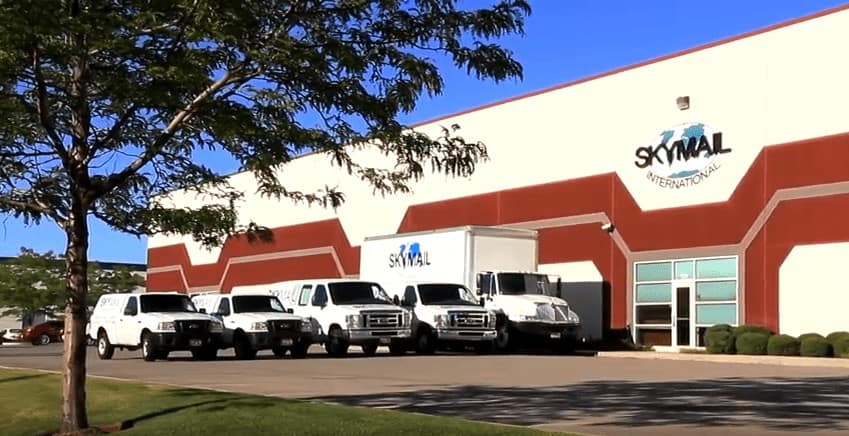 anniversary. There are not a lot of companies that can say they've achieved this, but it seems as if Skymail has found the right formula. This milestone was achieved through hard work, cooperation, and dedication from every employee. What started in a simple garage, grew to a 36,000 square foot warehouse with over 60 employees. Skymail is a business that has seen much change but has always kept its core values intact.
Change with the times, hire the right people, and completing the job the right way are just some of the core values that have given Skymail its foundation and highly respectable reputation. Out of these, Skymail understands that change is one of the most important tools the business has developed. Even though it is tough at times, changing out of necessity to evolve and to introduced advanced systems to ensure Skymail continues to be a key player in our industry is important. Skymail's business model is one that allows itself to be transformed to be a step ahead.
Skymail in the '90s would be unrecognizable compared to what it currently is. To start, Skymail focused solely on international mail, but over the next 25 years, it evolved to what is its bread and butter—printing, mailing, and shipping. At the center of this change is technology. Technology has vastly changed from the mid-'90s to where it is now. For those that have been at Skymail for over 10 years, take a good top to bottom look at Skymail now, all machines, appliances, and even the vending machines are updated to ensure Skymail stays relevant.
As Skymail stands today, we have hundreds of routine customers we serve over our multiple departments. It is the cohesiveness of these multiple departments that is the makeup of Skymail. The communication between those departments gets the job done. It is an imperfect science though, as it always will be. There will always be room for growth and tweaking what we do to strive for perfection at Skymail.
What the future holds for Skymail will always be a blur in the distance, but with a fiery focus on the present and working to better ourselves for the good of Skymail and our customers, it becomes a little bit clearer. Skymail starts to see more paths open toward success. Year after year for 25 years the people that makeup Skymail helped pave these paths. A big thank you to all the employees that have worked so hard and tirelessly to help Skymail make it to this milestone.